Bambino of Teresa Musco weeping tears of blood, Italy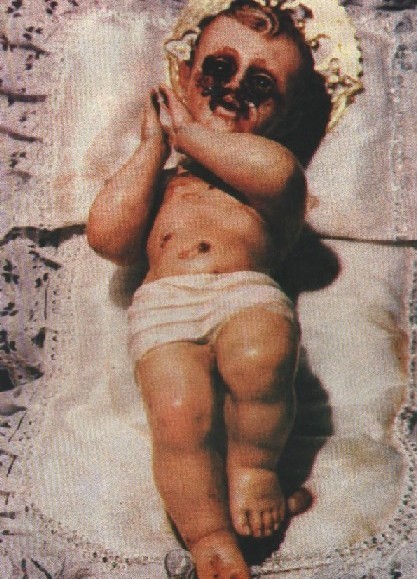 Above Bambino photo used with permission from Charles J. Herbert Sr.
Photo/story from book titled [Mary, Why do you cry?] Written by Father Albert J. Hebert, S.M.
Watch/view rare glimpse of stigmatist and visionary Teresa Musco in vintage videos. Watch/view this [video] (at 4:53 minute mark) and this [video] (at the 5:31 minute mark) about Teresa Musco. Learn more about these events [here].