Saint Sharbel oozes oil Las Vegas, Nevada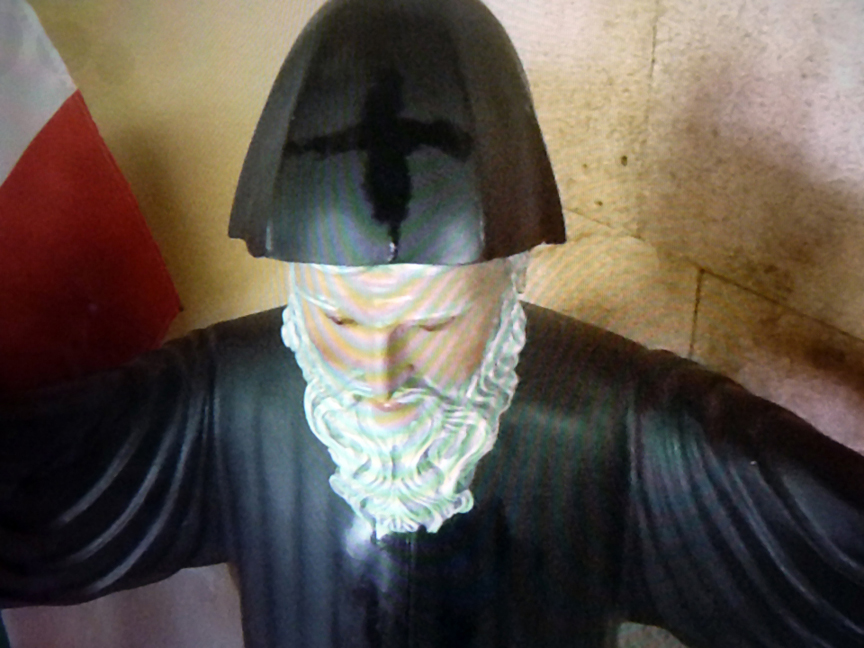 Above photo is a oil cross that appeared on a Saint Sharbel statue which oozed oil down the face of this saint. Oil was also visible on the chest and the palms.
August 10, 2013 Note from webmaster - I recently traveled through Nevada and stopped by this church to see this weeping Saint Sharbel that I had read about in the news. I spoke with a kind woman in the office. She said the oil was collected then the saints statue was wiped down. It was placed behind glass and they will watch to see if it oozes oil in the future. She showed me a iPad with photos she took when they first found Saint Sharbel oozing oil. I took a few photos of her iPad photos and visited the weeping Saint Sharbel. The woman was kind and humble and I found a comforting peace in the chapel.
July 3, 2013 Reported from [here]. Miracle at St. Sharbel's Las Vegas. Do you believe in Miracles. Something phenomenal happened after a Mass by two Spanish priests yesterday at St. Sharbel's in Las Vegas. A statue by the altar started to "bleed oil" down the front and both of his palms of his hands. I personally, went to see the statue today, and confirmed, in fact it is taking place there. We may never really know the cause. Right now the statue is being guarded by the Knights of Columbus 24/7 for its protection. It is open for public viewing until 12pm tonight. I'm sure there will be more to this story.
[St Sharbel] is a Maronite Catholic Church at 10325 Rancho Destino Road, in Las Vegas, NV. 89183.