The upper portion of this photo shows the light coming through the Rhoda Wise home window when Jesus was present. The botton half of the photo shows the same window in ordinary electric light.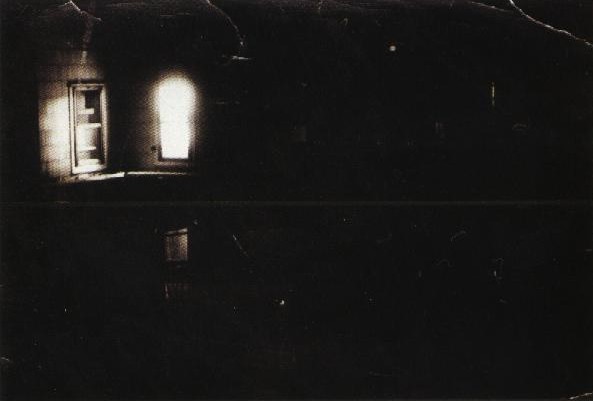 Below photo is a close-up of the above top photo.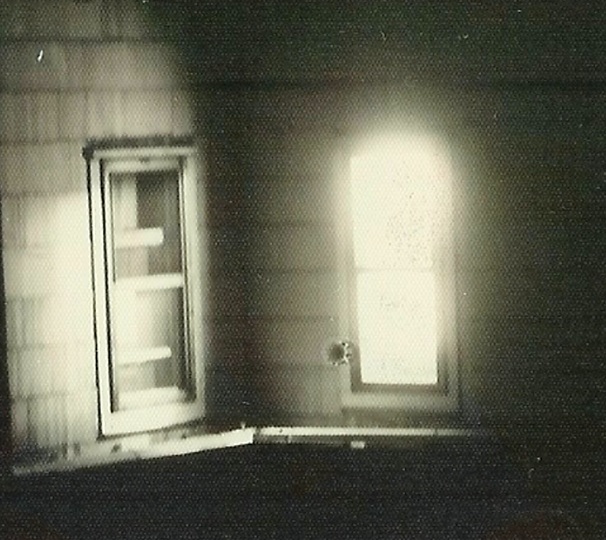 Photos/story from book titled Her Name Means Rose -The Rhoda Wise Story written by Karen Sigler S.F.O.
Used with permission from author.
June 28, 1946 Our Lord came at 12:10 AM. He was beautiful in His robe of gold. As always the scars from the Crown of Thorns were visible and also the wounds in His wrists. He was very, very sad. He said the indifference of priests and religious as well as lay people are piercing His Heart deeper and deeper each day... He said I would find priests and religious very weak in some cases and ready to leave Him. My work would be among them... "I carried My Cross, so must you. As I told you, those nearest and dearest will hurt you most.
"Tell the head of your Church about the Grotto. The Grotto will be built. It is My will. "You will continue to suffer for those for whom you pray....' The Little Flower was with Our Lord and, as always. wearing a white veil." (Correspondence: Rhoda to Monsignor Habig)The mood outside among the thousands gathered was a sharp contrast to the somber message received inside the Wise home. Outside, the heavenly light show once again thrilled the crowd. Many could not believe what they were seeing. One young man in the crowd closed his eyes and said, " Jesus, though I cannot see you, I do believe you are here." A voice came back to him saying, " Then go back to Church where you know I am in the Blessed Sacrament. The experience changed his life.
To visit Rhoda Wise's home or [obtain] copies of The Rhoda Wise Story call 330-453-0322 or write 2337 25th St. NE Canton, Ohio 44705. Learn more about these events [here] and at [RhodaWise.com]. [Read/view] a biography on Rhoda Wise. [Visit] the Rhoda Wise Home Religious Center [Facebook].