Weeping Fatima statue on feast of Corpus Christi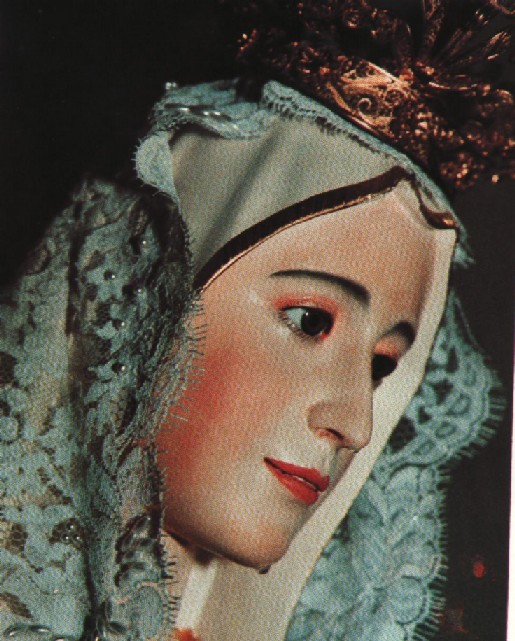 Use with permission from Charles J. Herbert Sr.
Second Fatima statue, "The Pilgrim", of "CE". In the fall of 1976, "CE" accompanied this statue by plane from New York to New Orleans. It wept in the air en route. One witness who saw it weep returned to the Sacraments. Five years after the numerous weepings of his first Fatima statue, this large cedarwood statue wept several times June 5, 1980, Corpus Christi. Photo/story from book titled Mary, Why do you cry? Written by Father Albert J. Hebert.