NY Weeping Icons at St. Paul's Greek Orthodox Church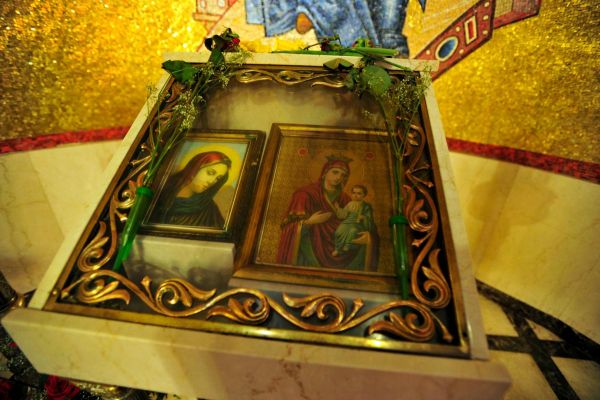 March 21, 1960. His Eminence Archbishop Iakovos, Greek Primate of North and South America, reading prayers at the home of Banagiotis Catsounis in Island Park where the weeping Madonna is shown in background.
Visit [St. Pauls] Greek Orthodox Church. [Address] 110 Cathedral Ave Hempstead, NY. 11550.